Atwood Rope Mini TRD Micro Cord Dispenser Black (for Micro Cord)
SKU:
MTRD01 - BLACK
Brand:
ATWOOD ROPE MFG
Unit:
pcs
Qty available in stock:
16
Micro Cord Dispenser
Whether you need cord for around the house, garage, farm or on the trail, this cord dispenser makes it easy to have on hand and ready to use. The built-in cutting blade makes cord faster and easier to use than ever before. The dispenser is preloaded with a high-tech braided cord that is incredibly strong and lightweight. Its compact design and high strength make it versatile and useful in almost any environment and application.

GREAT FOR: Crafting, tethers, handle wraps, trap lines, camping, fishing lines, DIY Projects, zipper pulls, macramé, lanyards, repairs, kites, wind chimes, and so much more!
SPECS
Preloaded with 38 m black micro cord
3/64 in (1.18 mm) Diameter
125 ft (38 m) Approx.
100 lb (45 kg) Tensile Strength
Lightweight - 2.35oz / 67 g
Recessed Cutting Blade
Impact Resistant
Reusable Spool
UV Resistant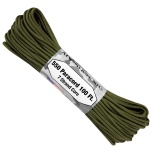 SKU:
ATWOOD ROPE PARACORD 550 30M OD ,
Qty available in stock:
20
11,95 €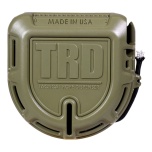 SKU:
ARMTRDOD ,
Qty available in stock:
5
24,95 €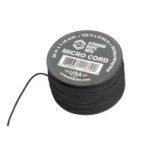 SKU:
MS14 - OD ,
Qty available in stock:
21
9,99 €