Shipping costs
What happens after placing your order?
We ship daily worldwide with DPD carrier Track & Trace.
Upon receiving of your order and payment we will ship your order. During processing your order you will receive status updates. Please check also your spam filter of your email inbox. Do you have any comments or special requests? Please enter these in the comments box during the ordering process.
How long will your order take to arrive?
Processing Time: Includes payment confirmation, prepare order, quality checks and packaging. The time won't exceed 2 working days.
Shipping Time: The time it takes for the shipping company to deliver the package to you. Time is dependent on the country of destination.
Orders are shipped and delivered on business days. When your package has left our warehouse it will be mostly delivered within 3-14 working days in Europe.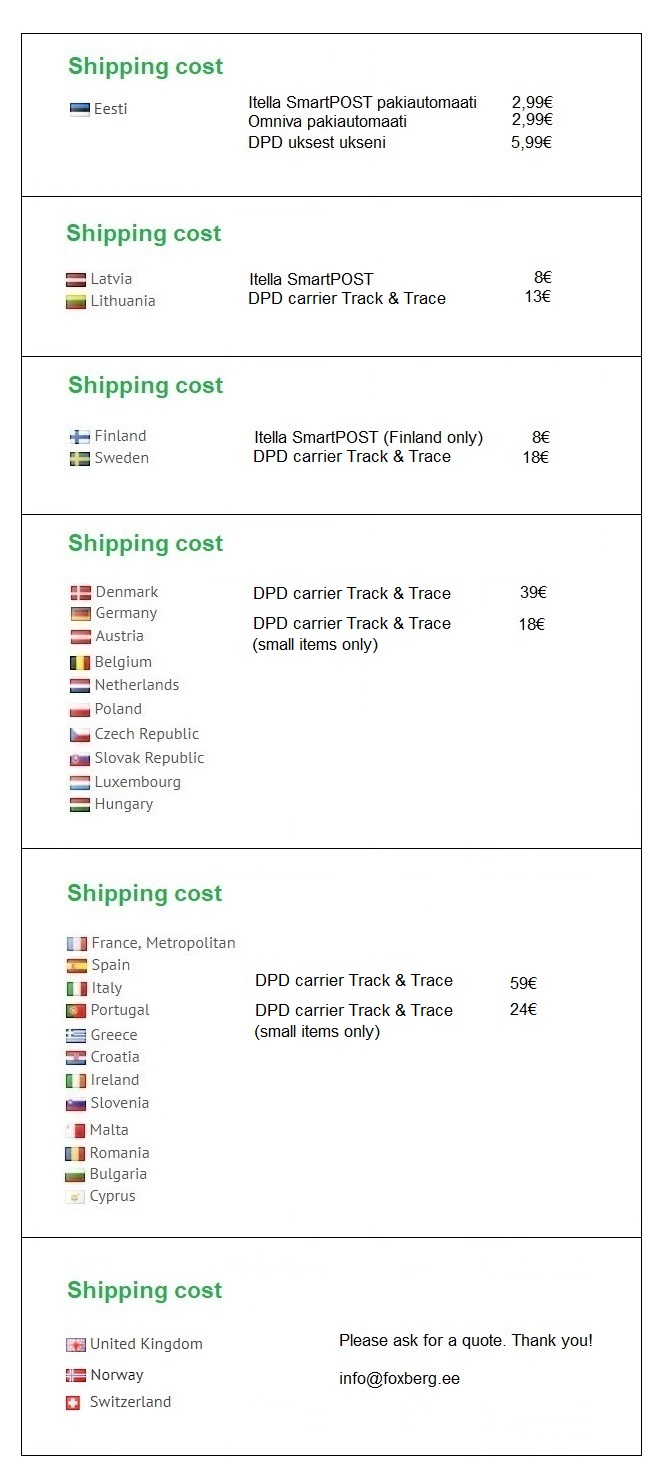 USA
We apologize, we are not allowed to ship SCEPTER MILITARY FUEL CANS to USA.
Due to EPA restrictions on Fuel Containers sold into the USA, Scepter Canada Inc. may now only sell our Military Fuel Containers and spare parts for approved DOD, DHS or FEMA projects within the USA. Please contact to your nearest US Scepter Distributor.
DOD – Department of Defense, DHS – Department of Homeland Security, FEMA- Federal Emergency Management Agency.